Superintendent's Message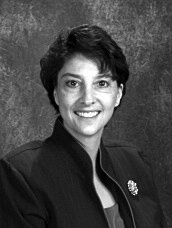 Dear Parents:
It is my privilege to welcome everyone to the 2016-2017 school year, which promises to be filled with many exciting possibilities for growth, change, and success. I look forward to working with our parents, community, faculty, and staff as we teach our children to be passionate about learning and empowered to achieve their dreams. We know this can be accomplished when we work collectively towards a common goal. Collaboration is a hallmark of our community, especially when it comes to the education of our youth.
If there is anything we know for sure, it is that change is inevitable and the future is unpredictable.While academic learning and achievement remain important, to achieve in today's world students must also be flexible, nimble, independent thinkers who are capable of adapting to new situations. The curriculum provided at New Paltz Central School District is evolving and is being designed to address this changing landscape.
We are guided by an educational master plan with a strong mission, vision, and principles-one that requires that instruction move beyond providing basic foundational academic experiences. We aspire to nurture the physical, social, and emotional aspects of all our learners. We believe that the definition of success goes beyond scores on State-required standardized tests and traditional grading scales. Although we are still committed to upholding and celebrating exceptional academic standards, we are also working to define additional evidence-based measures to align with the District's vision and guiding principles.
Our Board of Education is also exploring the benefits and challenges of implementing later start times for our older students. An abundance of research shows that the issue is biological, not behavioral. According to Brown University professor Mary Carskadon, the adolescent brain releases melatonin later at night, which makes it difficult to go to bed early and be alert in the morning.
Knowing this, several years ago the District delayed our start times by more than 30 minutes. As this topic is being further studied in schools across the nation, the Board questions whether we have done enough. Additional discussion will take place this coming school year, and the Board will be looking for feedback from our families. Please get involved in this conversation.
Our Capital Project is progressing on schedule and on budget. This coming year, work at the Middle School and High School will be in full swing. It will be exciting to witness the transformation, but flexibility and patience will also be required. Safety and security will remain a priority and, whenever possible, we will share information about expected inconveniences. Our website provides a host of relevant, timely information about the project and more.
Instead of Superintendent Coffees, this year I will be hosting a series of three Superintendent Dialogues, each with a relevant topic. Please check the District Calendar for dates and locations of these dialogues.
Thank you for your continued support of our schools and students.
Maria C. Rice