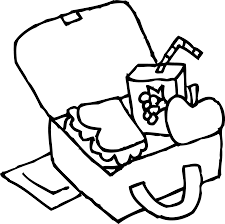 Free School Meals Available to All Students Under New Program


New Paltz Central School District is pleased to announce that due to recent federal decisions, the district is
able to temporarily provide school meals FREE OF CHARGE to ALL New Paltz students, regardless of
eligibility or income. This provision will be available through June 30th, 2021.

Breakfast and lunch meals are available for delivery every school day for every student in the District. No
meals are delivered on weekends or school holidays. Once the hybrid schedule begins, meals will be delivered
to the student's classroom on the days they attend, or, they can continue to be delivered to the household for
students who are learning from home. If you would like to receive free breakfast and lunch delivered to your
household, click on this link and complete the form https://forms.gle/Qfq69XcMWLHvDVYLA or simply call
the New Paltz Central School Food Service Office at 845-256-4050.


Although meals are free for all students through the remainder of the 2020-2021 school year, the District still
requires that households complete an Application for Free and Reduced School Meals (found in your new
Back-to-School packet and in the Parent Portal) and return it as soon as possible. The application is simple,
brief, and strictly confidential. If you feel your household qualifies or your financial circumstances change, the
application can be completed at any time of the school year. Print and mail the completed application to
NPCSD at 196 Main Street, New Paltz, NY 12561 or email it to the Food Services Department
at foodservices@newpaltz.k12.ny.us.


Learn more about income eligibility guidelines, obtain a copy of the application, and view our FAQ
here: https://www.newpaltz.k12.ny.us/page/93


The District will provide updates to the continued funding of the Free Meal program as new details and
information become available.