Return to Headlines
Lenape Elementary School Teacher Recognized by New York State Association for Language Teachers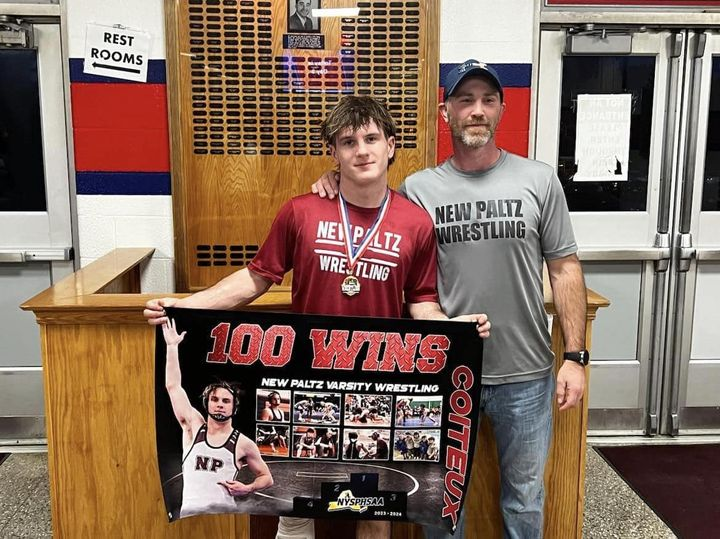 Lenape Elementary School World Languages teacher Jenny Delfini has been awarded the annual Ferdinand DiBartolo New York State Distinguished Foreign Language Leadership Award. The award recognizes her service as President of the New York State Association for Foreign Language Teachers (NYSAFLT) as well as her dedication to her profession.
From 2019-2022, Delfini served on the executive committee for NYSAFLT, moving on to her role as president in 2022. During this time, she planned and oversaw numerous endeavors, including a summer institute that offered 30 hours of professional development during the pandemic. She also organized the first in-person annual conference after the pandemic in Syracuse. She is currently in her last year of service as the Chair for the Strategic Planning Committee.
Delfini said that NYSAFLT gives her the opportunity to have specialized, high-quality professional development and enables her to work collaboratively with like-minded instructors. She continually shares what she learns with her colleagues, she added.
"I chose to pursue a leadership role after nudges from various individuals in the organization and in other realms of my professional career," Delfini said. "I felt it was time to give back my time to an organization that helped me tremendously in my pedagogy. Because of the many wonderful presenters and activities in which I have been able to participate, I have reshaped and honed a curriculum based less on grammar and more on proficiency, as well as cultivated in students a love for all languages and cultures."
Lenape Elementary School Principal Sean Inglee attributes the success of the World Languages program at Lenape in part to Delfini and her Statewide involvement in promoting high-quality language education. "Ms. Delfini's relationships and professional development efforts fortify the language curriculum we are able to offer our students," he said. "By the time they enter Grade 6 Spanish in Middle School, they are well on their way to mastering the language."
To learn more about NYSAFLT, please visit www.nysaflt.org.